Advancement Opportunities
Join A Reputable Company In An Essential Industry Where Your Skills Are Valued
SeaCure Moving Careers
Since 1981, SeaCure has developed a longstanding reputation of excellence in the moving and storage industry. As family owned and operated, we adhere to our core values of service and quality. As a mainstay of the transportation industry, we have been able to recruit and retain the best people – and it is our people who make the difference.
Whether you have decades of experience, or are just beginning to explore the household goods and trucking industry, SeaCure has opportunities for you. If you have the motivation to excel, and take pride in a job well done, then we invite you to explore roles at a company that will treat you like family.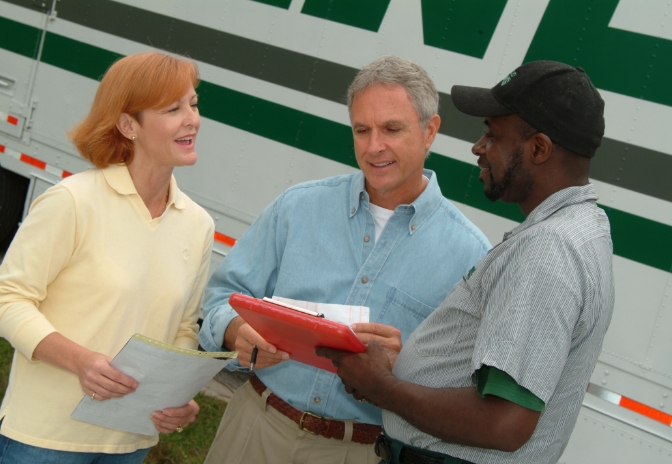 Apply Today
Is your Career is in neutral and do you want to get rolling again? View our current job openings to learn more, or email us at jobs@seacuremove.com to request a confidential one to one.
View Job Openings
Why Grow Your Career With SeaCure
To maintain our high standards of quality service, we hire only reliable and dedicated professionals. We provide all the fundamental tools and training to give you the foundation for success and longevity in this essential industry. We are large enough to provide stability, yet small enough to accommodate individual preferences and support your personal growth.
Quality people deserve quality pay. Our compensation reflects what professionals deserve. Every leader in our organization has performed various roles in the industry. We value all of our team members. We offer competitive wages with opportunities for increases, such as merit raises and bonus opportunities. Showcase your strengths and be rewarded!
Work can be physically and mentally demanding. Time off for recovery is needed to maintain a good work-life balance. We provide paid holidays, sick days and vacation days. We strive for a good work environment that supports time with family and friends to rejuvenate and enjoy life beyond work.
With every day professional and personal demands, it can be challenging to focus on your health and future. Your health and your family are important, so we ensure our team members have access to benefits, such as medical insurance options, and 401k retirement accounts with company contributions. Options are available to help protect your health, your family, and your future.
We enjoy what we do. We respect hard work. Through five decades, SeaCure's teams have included multiple generations of family members throughout our organization. Whether father/son, mother/daughter, or brother/sister, it is a reflection of our unique family environment. We celebrate your successes personally and professionally. Whether it's earning your CDL, or becoming a parent for the first time, we support our team members in all arenas in their individual growth.
SeaCure invests in you and your advancement since your growth is aligned with ours. Learned skills are interchangeable in roles and applicable industry-wide. As a strong company in a solid industry, we can provide the resources you need to explore and train for advancement in servicing and hauling residential and commercial relocations locally or nation-wide.
Ready To Throw The Hammer Down And Accelerate Your Career?
View our Current Opportunities and Apply Today!